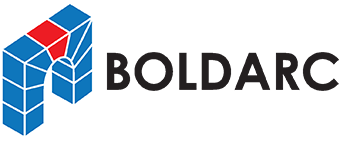 BoldArc - VR & AR for property development, architecture, interior design and manufacturing industries
BoldArc produces real-time experiences for the construction and the real estate industry and for manufacturing industries. The core in our products is a real-time experience which is the basis for real VR (a typical real-time experience is a video/computer game). We are one of few player's in the world that produce photo realistic real-time experiences for VR and AR. The production of the real-time scene also supports photo-realistic 3D-images and 3D-videos. This makes the BoldArc product proposal very cost effective and the client doesn't have to buy any visualizations from a third party.


In addition to our visualization services, we are developing V-Rex, our own proprietary software which automatizes parts of the manual process in the production real-time experiences, by exporting BIM to real-time and VR/AR. The potential clients for the software property developers, architects, design engineers, 3D designers, constructors, interior designers and interior decoraters.

Tobias Fröberg, CEO and founder
E-mail: tobias.froberg@boldarc.com
Phone: +46 735 068 670
Filippa Udén, product owner
E-mail: filippa.udén@boldarc.com
Phone: +46 747 25 58