An e-health platform provider
Visiba is an e-health platform provider. Through our platform Visiba Care, we enable healthcare providers to open digital health centres under their own brand.
Visit our website
E-health and digitalisation is a priority item on many people's agendas. Several tools and services have been launched recently and the competitive situation is changing constantly. Visiba Care is designed to help your healthcare organization to grow. We deliver a platform for e-health that will help you start a digital reception under your own brand.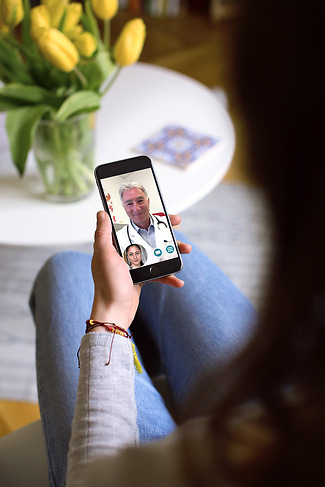 Visiba Care adds a digital dimension to the traditional tools of the healthcare sector. By opening new doors to healthcare providers, we enable more efficient, and more patient-centred medical consultations.
Through our strategic partnerships with product and service providers we ensure that our platform fits into the ecosystem of digital services used by healthcare providers today. We have made it easy to deploy and start working with Visiba Care. Our streamlined administration means that healthcare providers can focus their time and resources on patients.
Visiba was founded on a vision for healthcare systems that is characterized by accessibility, simplicity, and sustainability. Together with healthcare providers around Europe we build the healthcare systems of tomorrow.
Join us on the journey towards the future of health care.
Contact us for more information about the platform